We Place The Material For You
With Zero Waste!
Supplying Well-equipped Dump Trucks, Super Dumps, and a Fleet of Conveyor Trucks Since 1996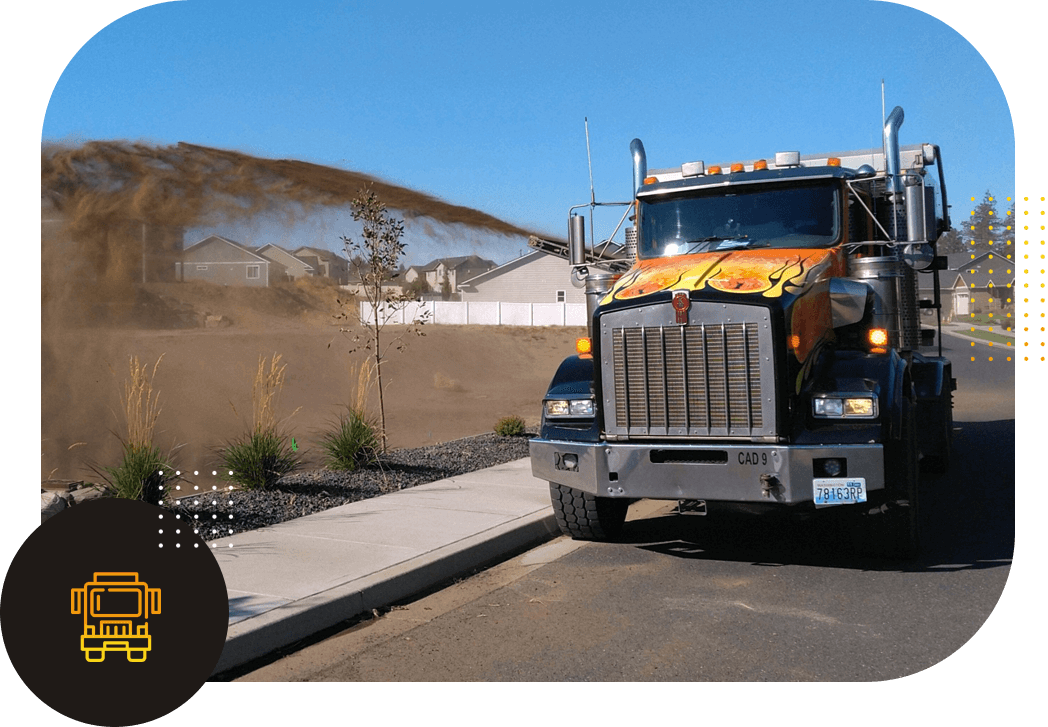 Conveyor Material
Placing & Fine Grading in the Pacific North West

CAD of Spokane, Inc. provides conveyor aggregate delivery, fine grading, and dump truck services throughout the Pacific Northwest. Since 1996 CAD has purchased only the best, fastest, cleanest, highest performing conveyor equipment available and has the most experienced, trained operators to ensure that CAD is your lowest cost per ton/yard provider.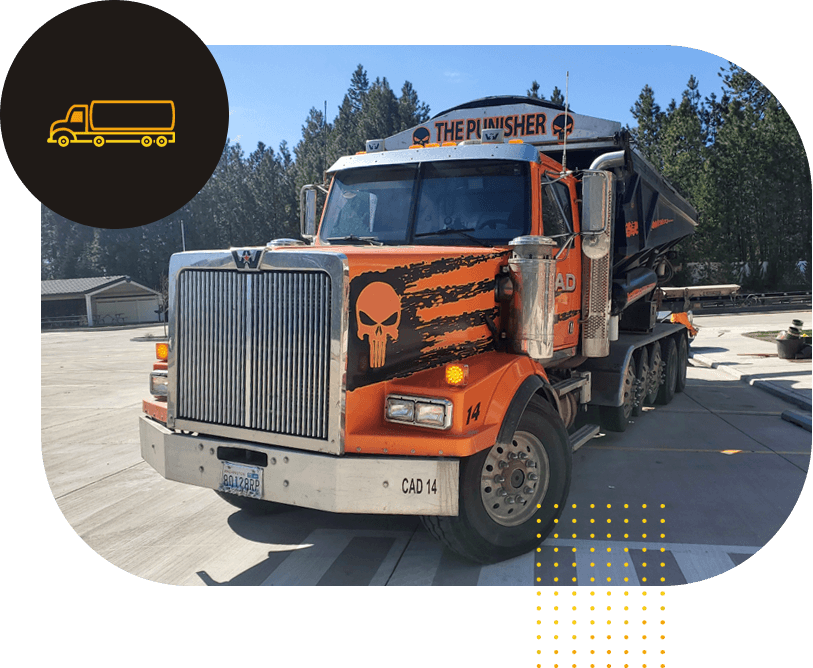 Please find out how we can save you time and money by increasing production. CAD of Spokane, Inc. uses remote control conveyor units. Please call +1 (509) 924-8868 for an estimate! The conveyor unit can get to those hard-to-reach areas, and it places gravel up to 100 feet away at rates up to 100 CY per hour.
Experienced Professionals

Our personnel is experienced, dedicated, and attentive to detail. Call CAD of Spokane, Inc. today, and we'll do the gravel placement, fine grading, and landscape material placement on your next job.